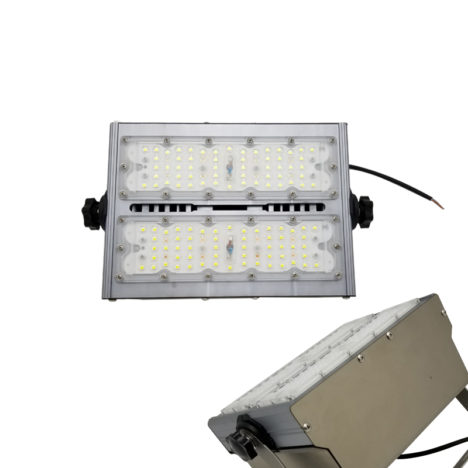 400 Watts Halogen Marine Flood Lights Replacement

Equals: 400 Watts Halogen Flood Lighting

Product Type: LED Marine Lights

Product Model: LXL-TSC50CWX2

Lighting Source: LED

Intput Voltage: 12 V / 24 V

Power: 100 W

Application: Boats, Ships, Yachts …
Contact by Email
Product Description :
This marine led flood lights is made of two 50 watts flood modules .
The new model is LXL-TSC50CWX2 to replacing old verison LXL-TSC100CW series .
It's good in quality IP66 waterproof class, CE certified .
High efficiency 100 watts marine flood lights is 120 degree in beam angle with 10,000 lumens brightness .
24 Voltage operation is standard power in boat, ships , yachts which is safety in sea side application .
Marine LED Flood Lighting LXL-TSC50CWX2 is anti-vibration and IP65 class waterproof, good performance in extreme environments .
In default we offer 6000K – 6500K cool white CCT for this low voltage marine flood lights .
Amber color like halogen which can be effective in bad weather like fog and snow can be available .
Red / Green / Blue temperature can be customized for finshing attracting application .
Features:
–
Powerful Marine LED Flood Lighting LXL-TSC50CWX2;
– Best replacement for HID / Sodium / Halogen flood lights ;
– 12 VDC input, safe voltage input standard;
– Anti corrosive with stainless steel materials made ;
Good choice to use our 100W led flood lights to your fishing, sea rescue and other boating activities .
Welcome to get more information of this marine led lighting from www.5Lighting.com
Brief Discription
100 Watts LED Marine Flood Lights 24 V , Replaces 300 Watts Halogen marine lights
Item Type:
LED flood lighting
Model Number:
LXL-TSC50CWX2
Electrical and optical parameter
Replacement :
Halogen Maring Flood Lighting
Power consumption:
100 W
Bright:
10,000 lumens
Lighting source:
COB
Input voltage:
DC 24V
Base Type:
Nake Wired
Beam angle:
120 °
Color:
Mill finishing
Color temperature:
6000-6500K ( Cool White)
Lighting Angle :
120 °
Materials:
SUS 304 Stainless Steel
Application Area:
Marine boats, fishing
Dimming:
NO
Working Temperature(℃):
-20 – 60℃
Warranty:
2 years
Life span (based on 4 hrs/day)
20 years