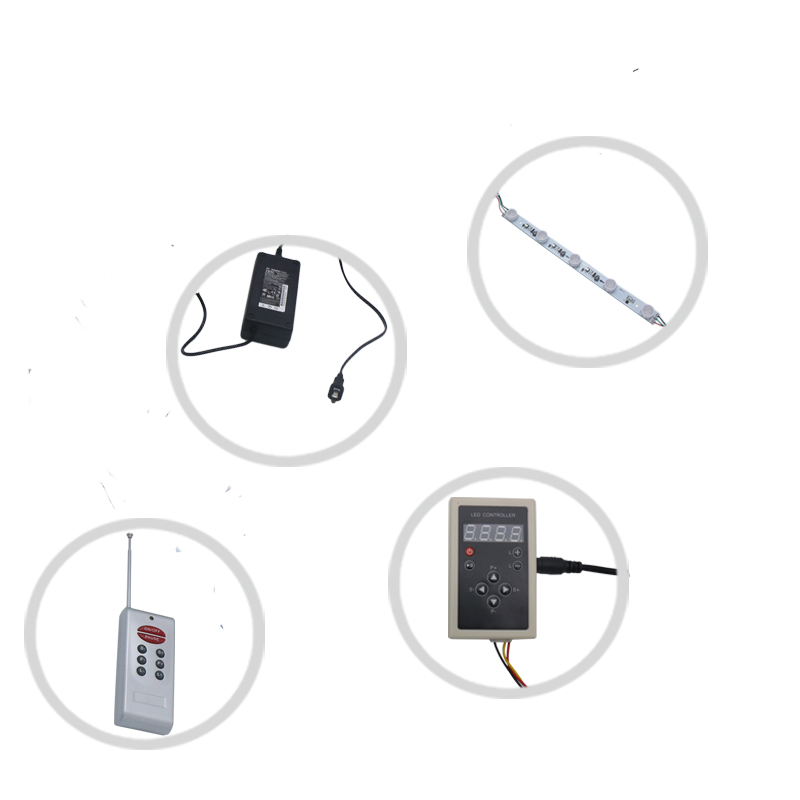 B, The installation process: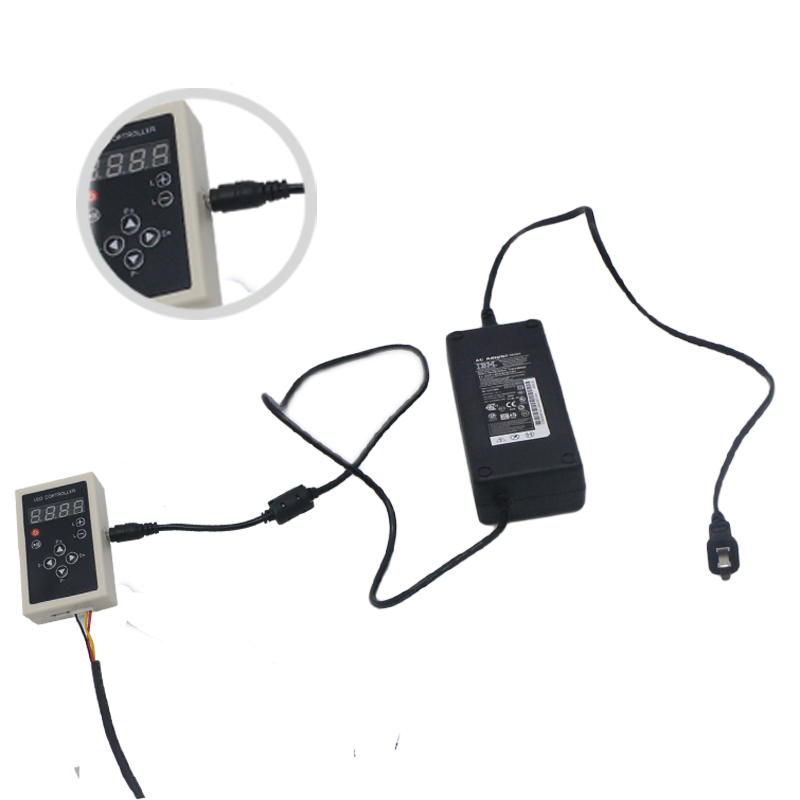 Step one, connect one end of the power cord to the controller.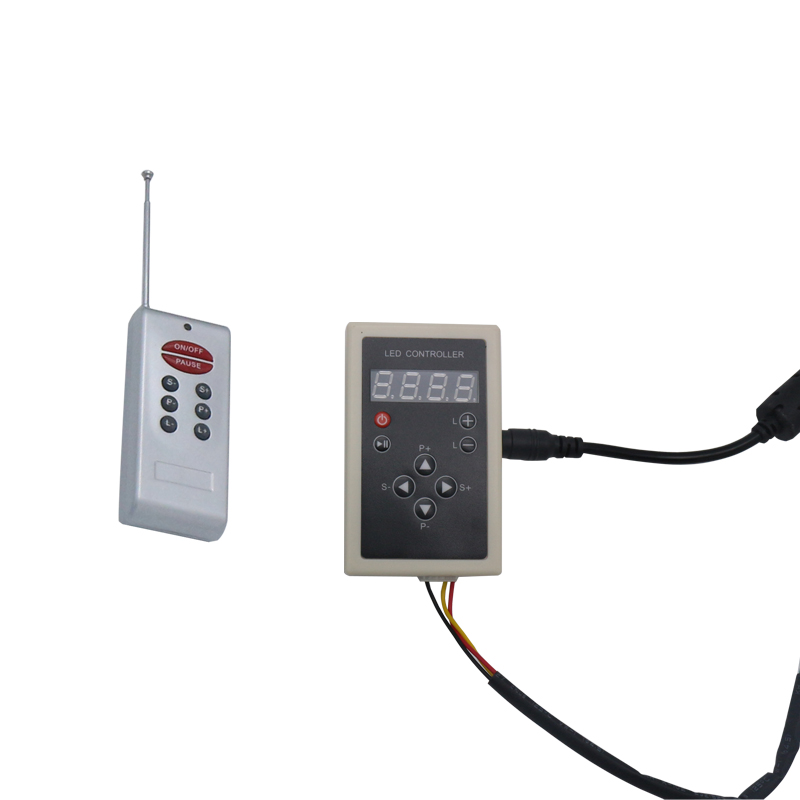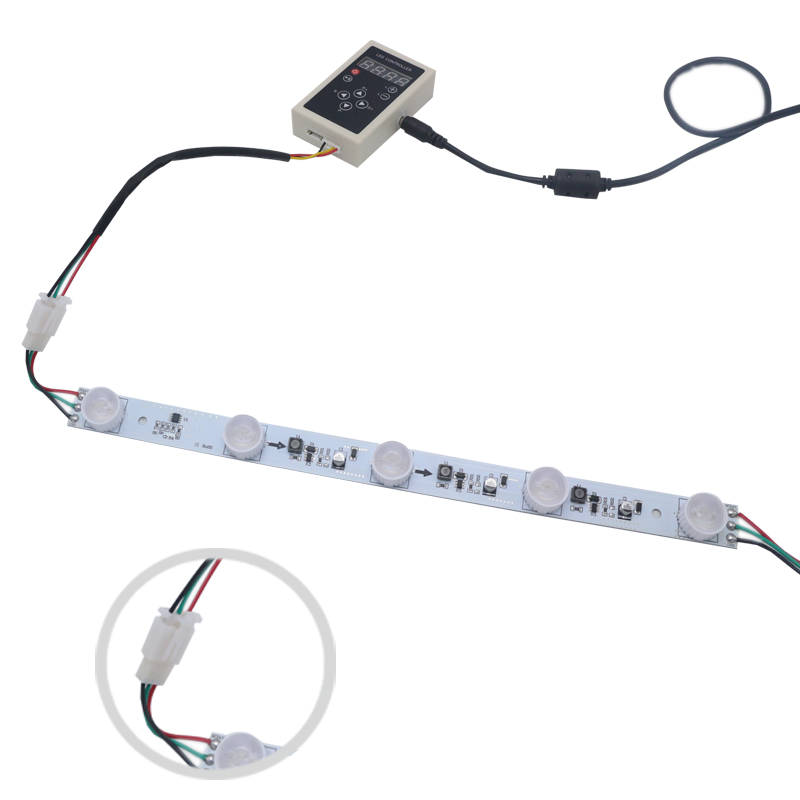 Step two, connect one RGB LED edge lighting to the remote control.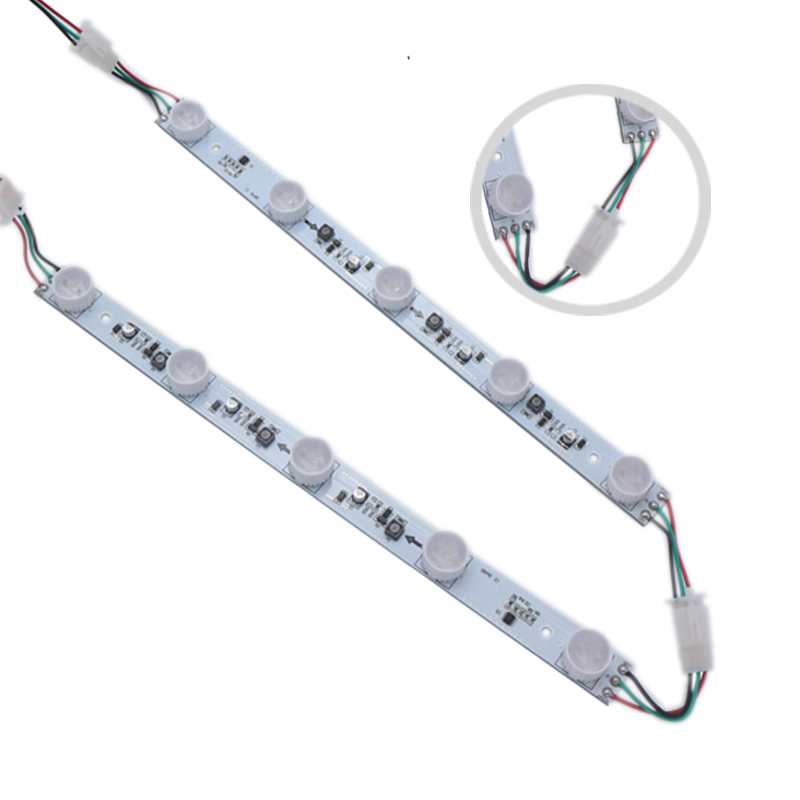 Step three, If need 2pcs or even more lightings modules, can be two docking between them.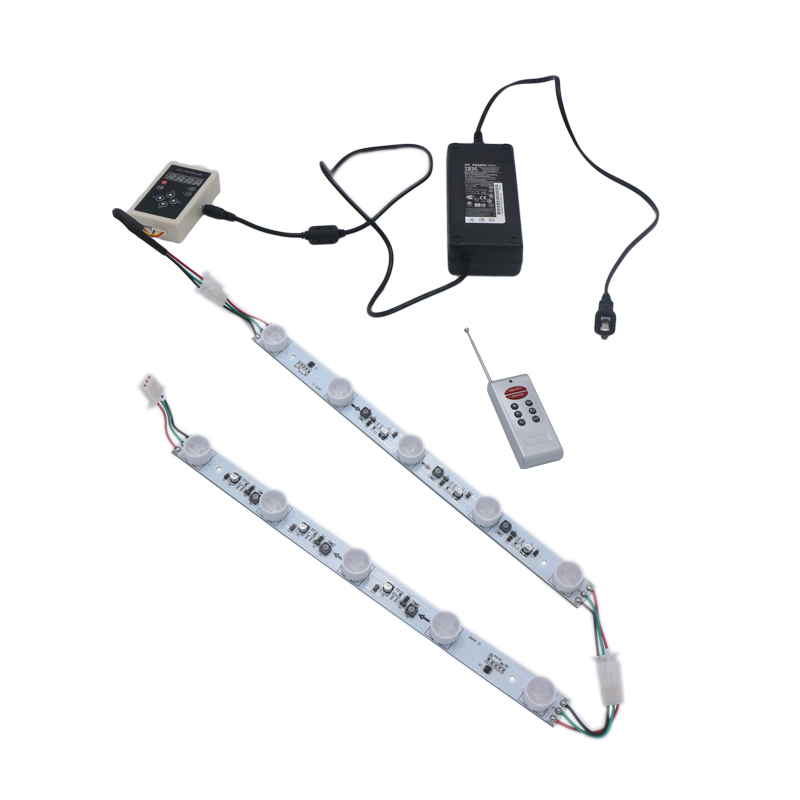 Step four, with the controller, it is easy to control the color, speed, and brightness of the light.