For old fluorescent tube lamp replacement, SMART Lighting Compatible T5 / T8 Tube
Not only for homehold and commercial lighting, also suitable for using as traditional light boxes' lighting source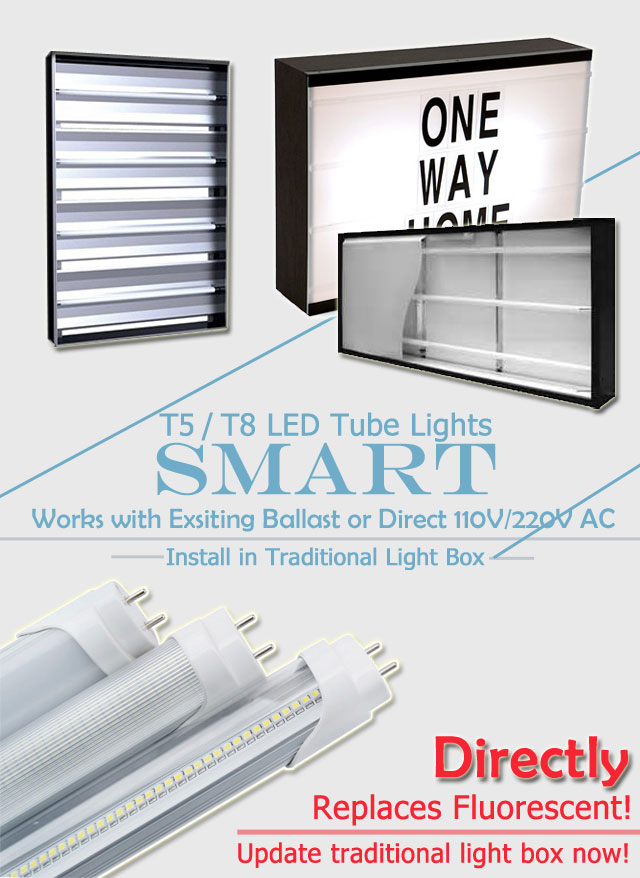 Features:

a): Our T5 /T8 smart LED tube lights with strong compatibility, Wholesale SMART LED T5 / T8 tube lights direct replace for T5 / T8 fluorescent lights. Good quality T5 LED tube lighting Factory compatible with electronic ballasts!
b): Frosted shell design LED Tube Lights, more convenient to hold and avoid slipping;
c): Excellent brightness and low power comsumption of this smart t5 tube lighting, Perfect for 15W fluoresence T5 tube lights replacement;
d): This Compatible T5 LED tube lights delivers exceptional performance. With high output voltage, LED chips provide uniform and efficient illumination to replace any existing T5 tubes;
e): Green and eco-friendly tube lighting, no mercury, UV and IR, no radiation pollution, LED solid-state light source.