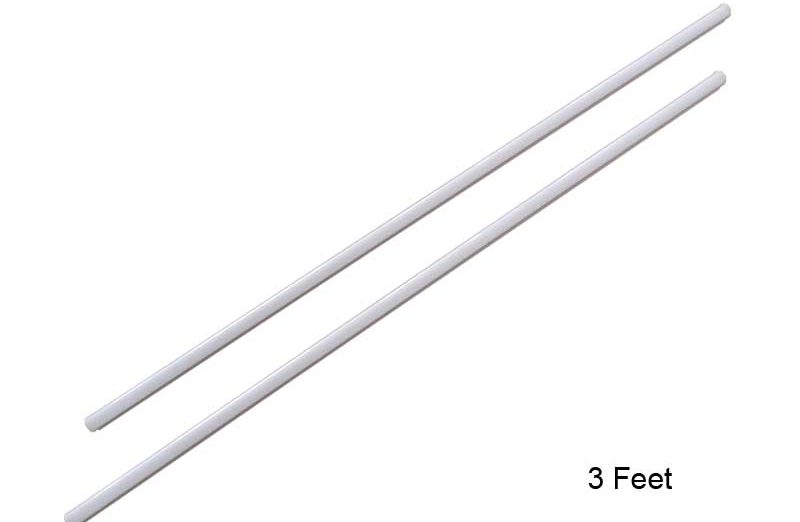 20W Fluorescent Tube Replacement
Product Type: Tube Lights
Product Model: CL510-B1
AC input voltage: 110V / 220V
Power: 10W
Light appearance(CCT):WW / CW
Installation: Mounted on ceiling by clips
Application: Indoor kinds of household / commercial lighting…
Contact by Email
Features:

a): Factory direct sale integrated t5 led tube 3 feet adopts 66pcs SMD 2835 LED chips, that each lamp beads with high luminous and color rendering index which brings bright and pure lighting effects;
b): Superior brightness integrated t5 3 feet is energy saving with only 10 watts low power consumption, cost less in maintenance, can be an ideal option to replace 20 watts traditional fluorescent tube lights;
c): Great quality integrated t5 tube 3 feet using PC material in white color, light in weight, and with clear and elegant appearance, because of flexibility and lightweight of this t5 integrated led tube 900mm make it has been widely adopts in various kinds of indoor household and commercial lighting applications;
d): Hot item integrated t5 tube 3 feet adopts new integrated technology that use this lighting without rewiring, which affects much more convenience for customers to use;
e): Easy installation of the integrated t5 led tube 3 feet provides a set of components, some for tube lights' series connection, and other components for tube light installation on ceiling;
f): Excellent performance t5 integrated featured with constant current power that can be used in series connection (maximum ≤ 8pcs tube lights), and that integrated led t5 tubes 900mm can emit lighting without shadows.
Applications:
Wholesale integrated t5 led tube 3 feet is flexible to use that without rewiring, and available for series connection, super bright that can be used to replace traditional fluorescent tube lights, suitable for different kinds of indoor household and commercial lighting applications.
(1): Household Scenes: Living room, Sitting room, Bedroom, Dining room, Schoolroom etc.
(2): Commercial Scenes: Office, Meeting room, Restaurant, Shopping mall, Super market, Cabinet, Workshop etc.
(3): Other Indoor Scenes: Hospital, School, Dormitory, Corridor, Subway, Bus, Station etc.
Good quality integrated t5 led tube 3 feet from 5 Star Lighting Factory!
Brief descriptions
Integrated T5 LED Tube 3 Feet, 10 watts, 110V / 220V, 900mm, For 20 watts fluorescent tube replacement.
Item type:
Tube Lights
Model number:
CL510-B1
Electrical and optical parameter
Size:
3 Feet (900mm)
Power consumption:
10W
Replacement :
20 Watts T5 fluorescent tube
Materials:
PC plastic
Item color:
White color
Lighting source:
SMD 2835
LED quantity(pcs):
66pcs
Brightness(Lm):
975Lm
Brightness of single lamp bead (pcs):
21-23Lm
Light appearance CCT:
WW / CW (3000K-6500K)
Input voltage (V):
110V / 220V
Color rendering index (Ra):
Ra > 70
Power factory:
PF > 0.5
Lamp Luminous Efficiency (lm/w) :
>80Lm/W
Dimming:
NO
RGB Color Available:
NO
Working Temperature(℃):
-20 – 60℃
Warranty:
2 years
Lifespan((based on 4 hrs/day)
20 years
Series connection(pcs):
Max ≤ 8pcs, connection without shadow
Installation:
Mounted on ceiling by clips
Applications:
Indoor kinds of household / commercial lighting…
Packing dimension
Package:
30pcs in one carton
Unit Light size(Inch):
34.25 Inch x 0.83 Inch x 1.30 Inch
Interior box dimension (Inch):
36.81 Inch x 9.09 Inch x 5.43 Inch