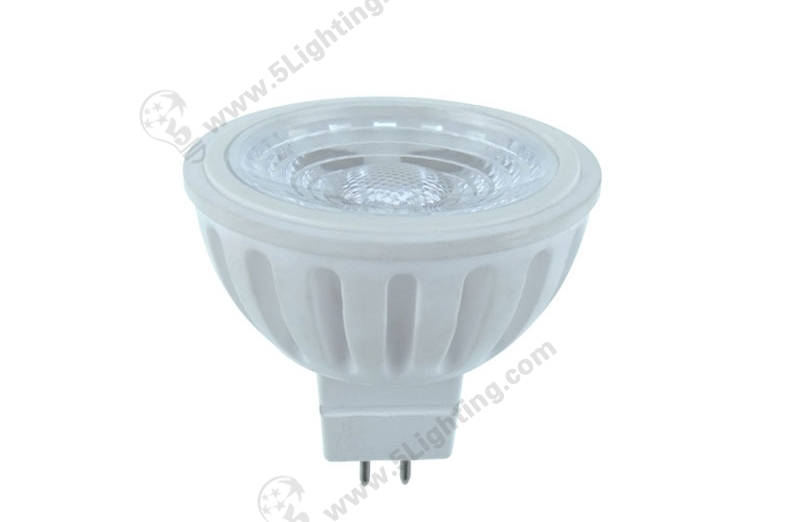 6W Ceramic Spotlights
Product type: Spot Light Bulbs
Product model: Ceramic Spotlights – 6W
Lighting source: Epistar COB LED Chip
Base type: G5.3
Lamp shape: MR16
AC input voltage: DC 12V
Power: 6W
Application: Fixed for indoor decoration lighting, and perfect for banner stand lights.
Contact by Email
Features:
a): Wholesale unique design ceramic spotlights 6w adopts ceramic materials with elegant appearance, without ultraviolet and infra-red radiation, low-carbon and mercury free, solid encapsulation affects high heat conductivity with long time life span;
b): Our led spotlight bulbs mr16 6w uses Epistar COB led chip as lighting source, energy saving than traditional bulbs with 6 watts low power consumption and high luminous efficiency, high color rendering reaches Ra≥80 that make this led spot light bulbs can emit pure, soft and comfortable lighting color;
c): Easy installation of this led spotlights 12v 6w is featured with common G5.3 base type and MR16 lamp shape, this two humanized design make our ceramic mr16 spot lights with wide range application, it has been widely used in commercial and home lighting usage, and customers can finish installation within a few minute;
d): Great quality ceramic spotlights are perfectly insulated, moisture-proof and fire-proof, this led spotlight bulbs mr16 using DC 12V as input voltage, completely safety that without danger of electric shock and leakage;
e): This led spotlight bulbs mr16 with wide application range, not only in general household decoration or shopping center, it also perfectly suitable for exhibition banner stand lights and various of trade show roll up stand lights.
Applications:
Factory direct sale ceramic spotlights 6w using COB led chip as lighting source, energy saving with low power consumption, super bright with high luminous efficiency, and this led spotlights adopts ceramic materials with elegant appearance, affects excellent heat conductivity that enjoys a long time life span, perfectly fixed for interior home and commercial lighting usage;
[1]: Household lighting usage: Living room, Bedroom, Dinner room, Kitchen and other interior home decoration lighting;
[2]: Commercial lighting usage: Exhibition banner stand lights, Roll up stand lights and other interior trade show display lighting usage, Architectural Lighting, Landscape Accent, Window display, Shopping centers, Hotels, Bars, Western restaurant, Coffee shop, Shop corridors, Jewelry cabinet, Staircases and other commercial lighting scenes;
[3]: Special scenes lighting usage: Amusement Park, Art gallery, Museum, Antiques, Calligraphy and painting art picture and creating atmosphere.
Notes:
1. Switch off the electricity before replacing the lamp;
2. Keep away from direct sunshine and high temperature;
3. Not suitable for use with dimmers;
4. Indoor use only.
Brief Discription
6W, 450Lm, Epistar COB chip, 24°Beam angle, CRI≥80, DC12V, MR16 LED Spotlight Bulbs, Ceramic spotlights
Item Type:
Spot Light Bulbs
Electrical and optical parameter
Model Number:
Ceramic Spotlights – 6W
Power Consumption
6W
Material:
Ceramic
Base Type:
G5.3
Lamp shape:
MR16
Lighting source:
Epistar COB LED Chip
Luminous flux
≥450Lm
Light appearance(CCT):
3000K / 6500K
Input voltage:
DC 12V
Beam angle
24°
Power factor(PF):
≥0.5
CRI(Ra):
≥80
Dimmable:
No
Certificates:
CE / RoHS
Lifespan
30,000hours
Application Area
Indoor decoration lighting, perfect for banner stand lights.
Packing dimension
Unit Net Weight(lb)/[g]:
0.14(lb) / 64[g]
Unit Light size(Inch):
Φ2 Inch x 2 Inch (H)
Interior box dimension (Inch):
L:2 1/4 Inch x W:2 1/4 Inch x H:2 1/4 Inch
Exact same & Perfect match LED Spotlights!