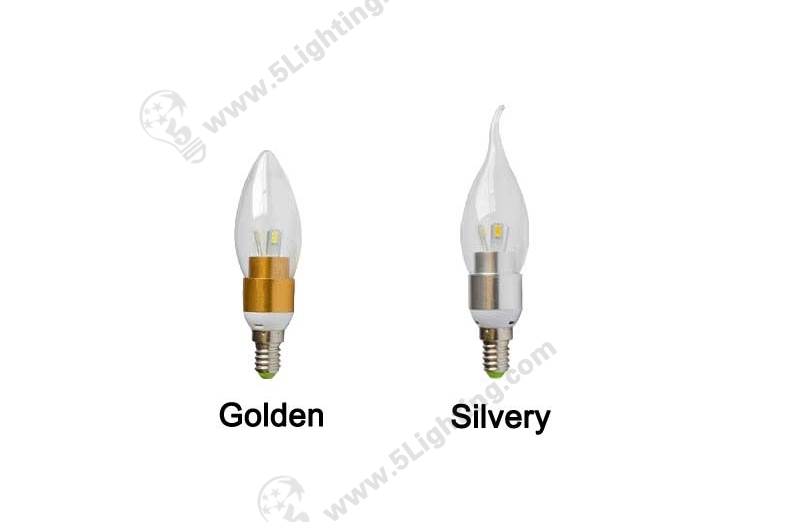 25W Incandescent replacement

Equals: 25W Incandescent
Product Type: LED Candelabra Bulbs
AC input voltage: AC85-AC265V
Item Color: Silvery / Golden
Lighting source: 6 PCS Cree SMD5730
Power: 3W
CCT: WW(2800-3200K )/CW(6000-6500K)
Application: Indoor lighting.
Contact by Email
Features:
a): We offer 3W LED Candelabra Light Bulbs 7/24. Special Offer, Best deal!
b): Energy-saving:High-efficiency and low power consumption, save energy up to 80% with super brightness.Equivalent to 15w Halogen Bulb or 25W Incandescent bulb.
c): Enjoys long life span: Outstanding operational life time expectation of up to 10,000 hours.Long time working, 24 hours/day is perfect, produce low heat.
d): Environment-friendly:
(1): No mercury, No UV, IR Rays!
(2): No Harmful Chemicals or Gases!|
(3): No Flickercomply withCE, RoHs, FCC
(4): Great Reducing Carbon Emission/Minimizing Drastic Climate Change
e): Easy installation, Less Maintenance: You can install this E12 LED light bulb within minutes. No need to maintenance for long time .CostSolid State, shockproof Instant start, no flashing, Working environment -20 – 60T℃, suitable for unusual climate
Application:
This LED CandelabraBulbs works wonderfully well for ceiling lighting applications and down facing floor and table lamps.
Ideally suited for:
[1] chandeliers,
[2] accent lighting,
[3] signs,
[4] Christmas lighting
[5] Spot Lighting
[6] Display scene
[7]Artwork Lighting
[8] Amusement Park scene
[9] Landscape scene/and moreother indoor applications…
Brief Description
3W LED Candelabra Bulbs, E12, 85V~265V,380Lm, Replaces 25W Incandescent
Item Type:
LED Candelabra Bulbs
Electrical and optical parameter
Model Number:
3W LEDCandelabra Bulbs E12
Power Consumption
3W
Replacement :
25W Incandescent Equivalent
Shape
B10 (Blunt Tip) / CA10(Bent Tip)
Base Type:
E12 (Candelabra Base)
Item Color:
Silvery / Golden
Luminous flux
380Lm
Light appearance(CCT)
WW(2800-3200K )/CW(6000-6500K)
AC input voltage
AC85V~265V
Application Area
Indoor
Housing Material:
Aluminum
LED Chip Model
6 PCS Cree SMD5730
Beam Angle(̊ )
360 Degree
Packing dimension
Unit Net Weight(lb)/[g]:
0.12(lb) / 55[g]
Unit Light size(Inch):
Φ1 1/2Inch x 51/2Inch (H)
Unit Gross Weight(lb)/[g]
0.15(lb)/70[g]
Interior box dimension (Inch):
3 Inch x 3 Inch x 6 Inch
What are COB, SMD LED chip ?