How To Use Pop-up Display Lights Model HKW-001-150W
Pop up display lights is especially suitable for the exhibition, and the bright lights can attract customers' attention quickly.
This halogen lights model HKW-001-150W is one of our Pop Up Display Lights , it can use for Interior exhibit, Trade show display light,advertising area and Flat panel etc.
HKW-001-150W pop up display lights model has sleek and black frame, and 150 watts provides outstanding lumens with a straight arm and adjustable head ,the flexible design and convenient operation meet the needs of the customers.
How to use of The display lights model : HKW-001-150W ?
Following is guidance and illustration:
(1)
First,spread out the pop up stands and fix it.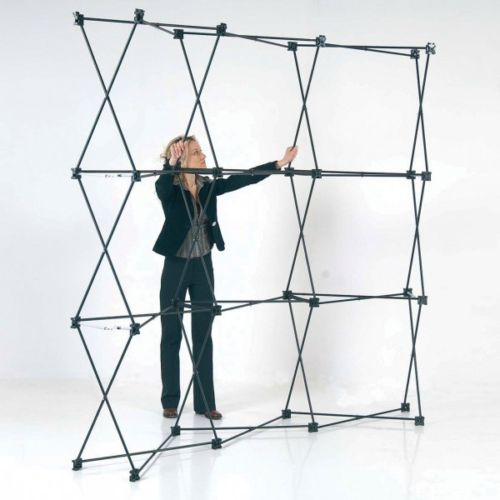 (2)
Second,please connect the handle to the slider,and put the slider close the net on the pop up display.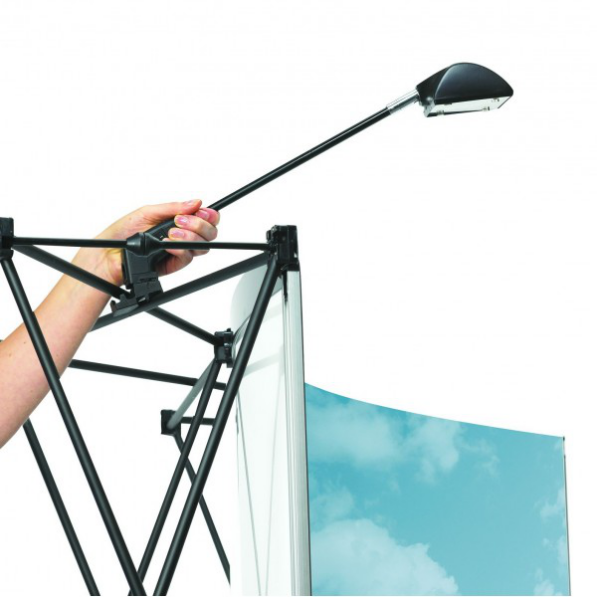 (3)
Finally,the result as below: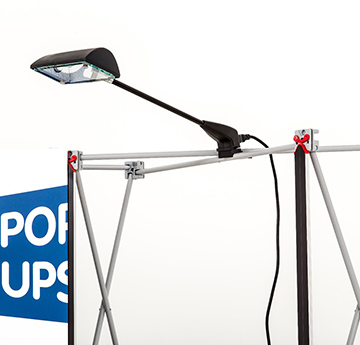 Model HKW-001-150W is lightweight and flexible,so it can easy to install and attach to your display stands.
As a professional portable display lighting factory, we offer wholesale price, good quality and fast delivery.